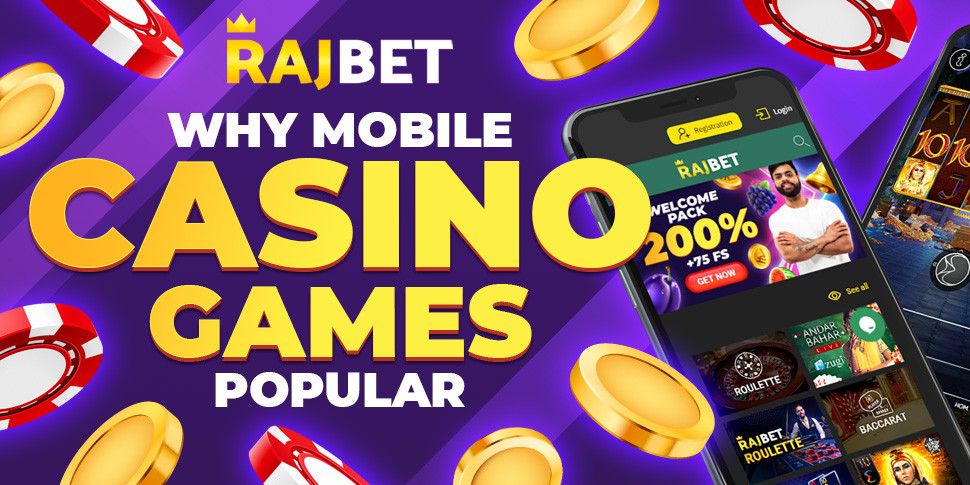 5 Reasons Mobile Casino Games Have Become Popular
2022-07-21 05:00
Online gambling games for mobile phones are becoming more and more popular daily. This is no surprise as they have several advantages.
The world of many of us has been concentrated on a phone screen for a long time. We watch our favorite movies while jogging and read the news or order takeaway in traffic jams. And, of course, the best way to kill time in a line or on public transport is to try to catch a break in your favorite game. Nowadays you don't have to take a laptop to do this because you can play with the help of a mobile phone, which, for sure, is always at your fingertips.
Playing via mobile apps is much more convenient for many reasons. Users who have already downloaded the official RajBet app to their devices have experienced its benefits. Here are five main reasons you should install the apk too, besides playing on the go.
The First Reason - It Saves Your Traffic
A modern person stores everything on their mobile phone, including photos, videos, notes, and applications for ordering pizza or sushi. The RajBet mobile application takes up very little space, so you won't have to delete a video from an incredible concert or your favorite step app to install it. Moreover, the app saves your traffic and you can avoid dropping out of the game, even while traveling when your Internet is too slow or too expensive.
The Second Reason - Convenient Withdrawal of Money
Using the app, you can decide which system and currency to use to withdraw your winnings and make a deposit into the game. RajBet does not take any commission for withdrawing money, but every payment system can have its own various interest rate. Playing with the help of the RajBet mobile app, a user gets access to many platforms for withdrawing money and can decide which system would be more profitable and convenient for them. This will help you transfer the winnings quickly and safely.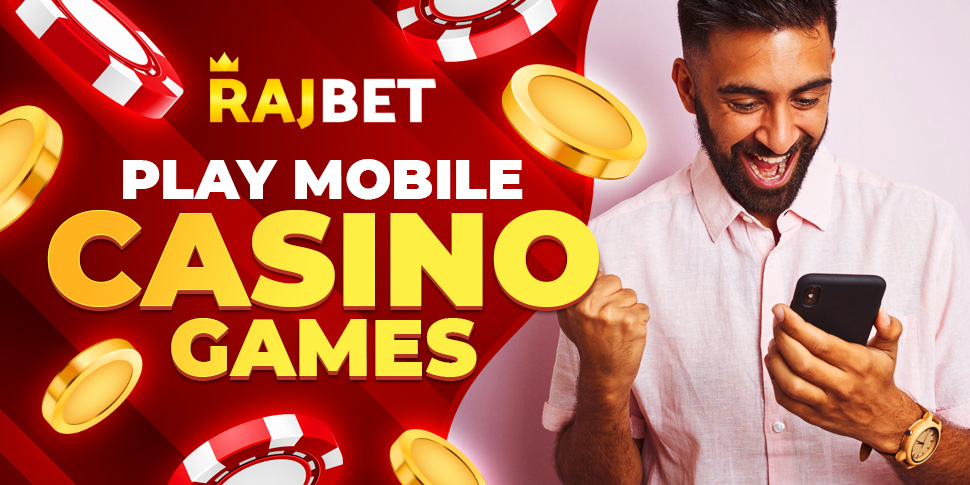 The Third Reason - Excellent Image Quality
Almost all gaming slots are displayed without losing image quality and functionality in the mobile application. The entire user administration in the official RajBet application is adjusted and simplified; for some users, it even becomes more convenient than on a laptop. Furthermore, a player can quickly view their loyalty level, balance and make a deposit in a few seconds. The slots presented on rajbet.com have graphics drawn to the smallest detail. This also applies to live casino games where you can enjoy confronting a professional croupier. Therefore, you will not feel any difference compared to entertainment on a laptop or PC.
The Fourth Reason - Bonuses
When logging in to the mobile application, each player can receive online bonuses from the casino. Thanks to RajBet promotions, users can get better results in the game and, therefore, multiply their bet several times or even tens of times. Some customers forget about bonuses from RajBet online casino, but you shouldn't! Check Bonuses and News sections every day. Such actions will help you stay in the rhythm of big wins!
The Fifth Reason - Safe Play
Players can close a browser tab by accident just by pressing the wrong button. It's happened more than once to each of us, hasn't it? Now imagine that not just social network tabs are open there, but also a tab in which there is a game with stakes multiplied by five or even one hundred times! The win is so close, but... Feels like dropping a suitcase with diamonds from the side of the ship! Your winnings could be much closer if you have a promotion bonus, which is available for all of our players! It is almost impossible to accidentally escape from the mobile application; therefore, when playing through it, you don't have to worry that, in a fit of emotions, you will close the portal at the most crucial moment.
Technological progress is advancing with great strides, so it is essential to keep up with it and try to live your life as comfortably as possible!