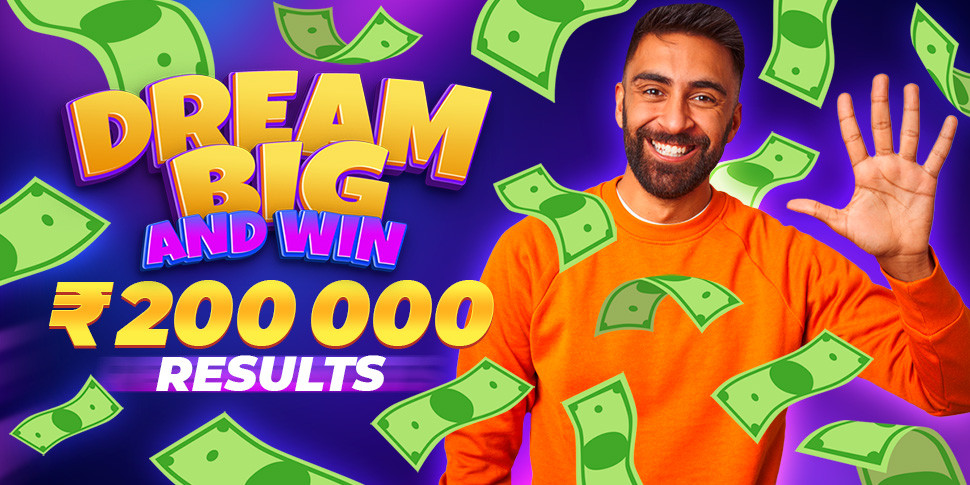 Dream BIG Tournament Winner!
2022-09-06 05:55
The phenomenal Dream BIG tournament from RajBet casino is over! For many days, our team has been reading your publications, smiling, touched, and convinced that you are the best players with open hearts!
It's time to find out the winner who will receive 200,000 INR!
But before that, we want to admit that this choice was tough! It took us several days to choose the best among the best publications! At the same time, we tried to be as objective as possible, and we are sure we succeeded!
So, the winner of the Dream BIG Tournament from RajBet online casino and the owner of 200,000 INR is Avi Kumar Ramavat! Congratulations!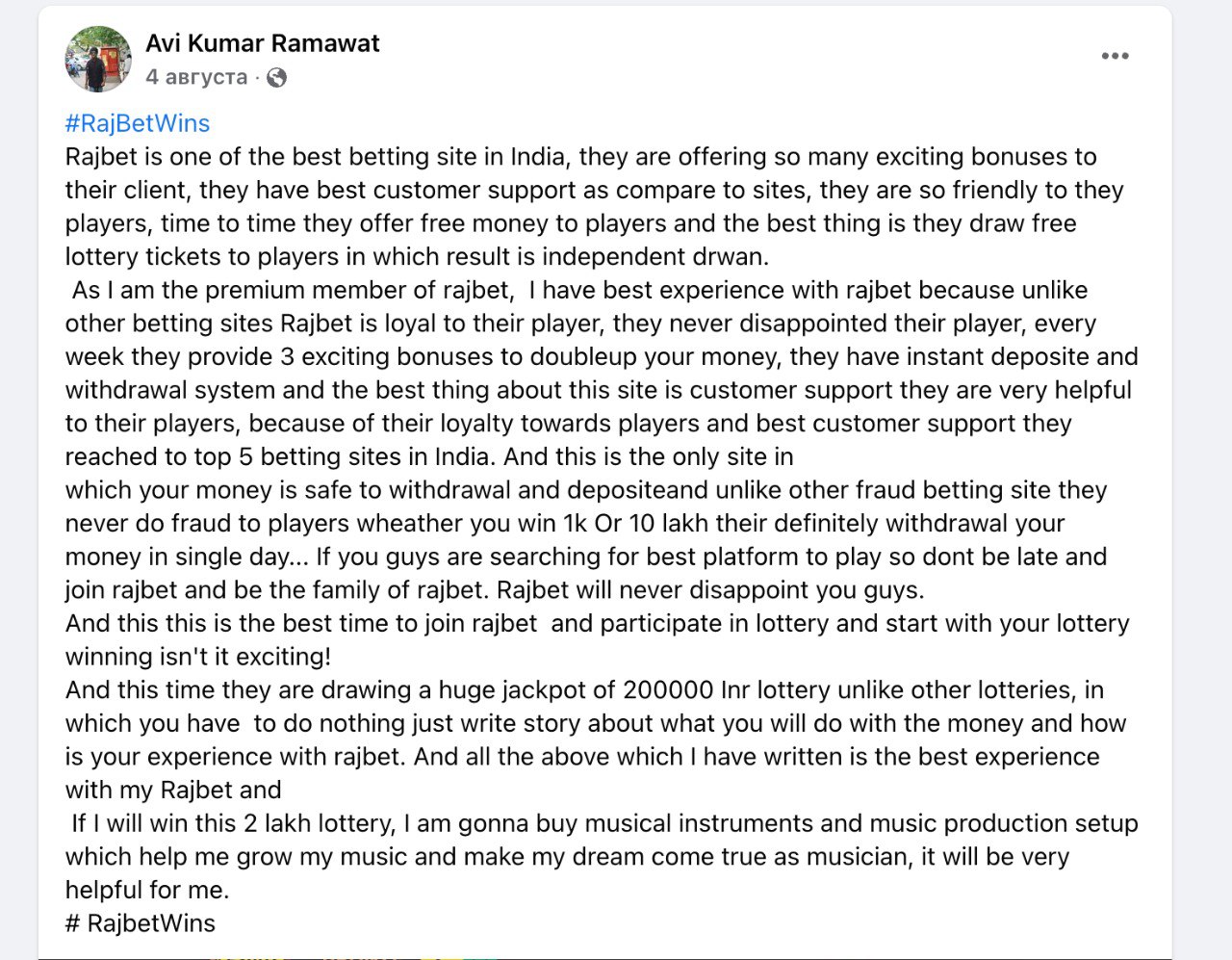 The RajBet team is pleased that the prize has found a worthy winner, and we are already actively developing the following activities! In the meantime, play, bet and win at one of the best casinos in India!
Your RajBet team!