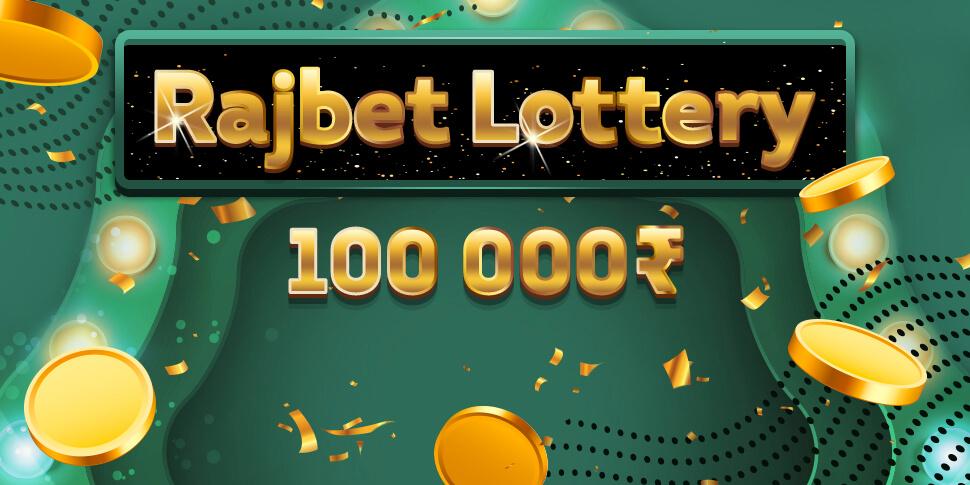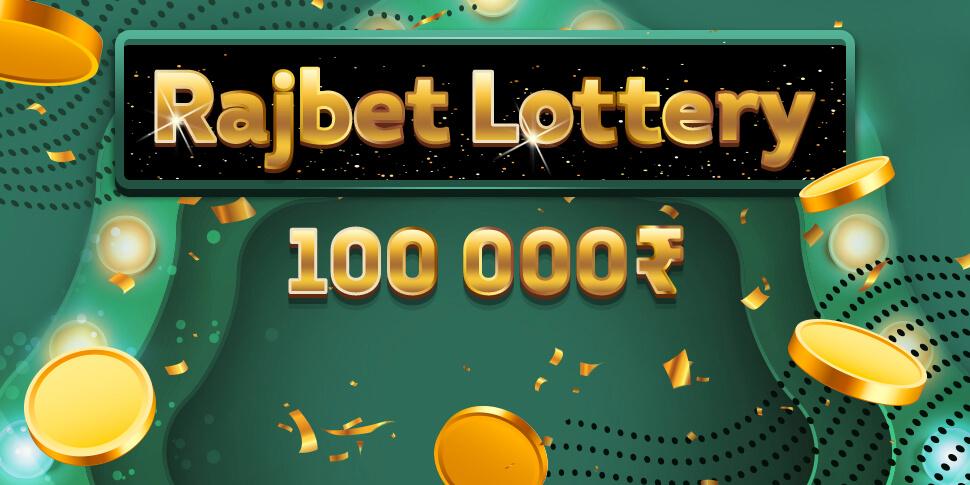 Free Online Lottery For Real Money - 100,000 Rupees
2020-06-09 09:45
Each month at RajBet you have the chance to win a share of 100,000 Rupees. It must be the best online lottery India without investment, you won't want to miss out on this offer!. Entry is easy, and each month several lucky participants share in the huge prize fund. Let's look at the offer and how you can play Indian lottery online – for free.
RajBet's free online lottery in India
Every single month, several lucky players are randomly drawn to share the ₹100,000 in prize money. The offer is broken down like this, where the top three entreats receive:
First place is ₹40,000
Second place is ₹20,000
Third place is ₹10,000
Raj.bet is all about having fun, which could be solo play or with friends, and what is more fun than when you play free Indian lottery online and win real money?
How to play free online lottery for real money
Playing the lottery in India is a very common pastime and there are many of them to choose from. However, few, if any allow players to enter for free, making the offer at Raj.bet arguably the best lottery in India. All you have to do to take part is follow these simple steps:
Visit Raj.bet and click on the yellow 'Registration' button.
Fill in a few details.
Make a deposit then start playing!
Not only do new players receive a big welcome bonus for registering and making a deposit - all are instantly eligible for the monthly lottery simply by playing their favourite games. This could be slots, baccarat, roulette, Andar Bahar, the range is huge, so there is always something exciting to try.
Is online Lottery legal in India?
In India, there is no one law covering the whole country regarding lotteries. Instead, each state sets the rules as they see fit. Some states have legalised casinos, while others restrict organised betting except for certain categories.
Legal online lottery India can be found in states that allow such activities to take place. Where they are legal, lotteries are very popular amongst Indian people who like to try their luck to win big.
For many Indian players, it is not illegal to visit an offshore-based online casino, meaning they may also be able to take part in an exciting legal jackpot lottery India as well.
Meanwhile, 13 states already legalized lottery:
Arunachal Pradesh      
Assam
Goa    
Kerala 
Madhya Pradesh
Maharashtra   
Manipur         
Meghalaya      
Mizoram         
Nagaland
Punjab
Sikkim
West Bengal
One of the best aspects of our lottery is that it does not cost extra to enter, and winning a share of the prizes is sure to brighten your day.
India is a very fast-paced county, and legislation is one thing that is always in motion. This being the case, if you are not sure if your state allows legal Indian lotto for players, it pays to check for your peace of mind.
If it is permissible, then the doors are open to enjoy a fantastic legal jackpot lottery in India.
FAQs
How can I play the lottery online for free?
Playing a free lottery India couldn't be easier. Simply sign up at Raj.bet, make a deposit, then play games, and you are automatically in the monthly draw to win thousands of rupees.
How can I win Indian lottery?
There are two ways of possibly winning an Indian lottery. One is by purchasing a ticket and hoping for the best. The second is by taking part at RajBet casino which offers a free online lottery for real money in India, where you are not required to buy lottery tickets online to enter.
How do you guarantee a free lottery win?
There is no way you can guarantee a lottery win because the winning numbers are selected by chance or entrants drawn at random. Luck is the key factor, though at the RajBet online lottery, playing more of your favourite games like Aviator, Plinko and teen patti variations to increase the chance of winning.
What is the best lottery site in India?
One of the best free online lottery sites in India can be found on RajBet.com. Not only can players win in a share of 100,000 rupees every month, but they also do not need to buy a ticket for a chance to do so. When it comes to a free online lottery for real money in India, the offer at Raj.bet is hard to beat.
How many online lottery games in India?
There are many lottery games in India, around 13 of them are run by the individual states. Some can even be played safely online. This is the case at RajBet, which is even more enticing because it does not cost money to enter. Players are automatically eligible when they play games, making it one of the most exciting lottery games in Indian to take part in.