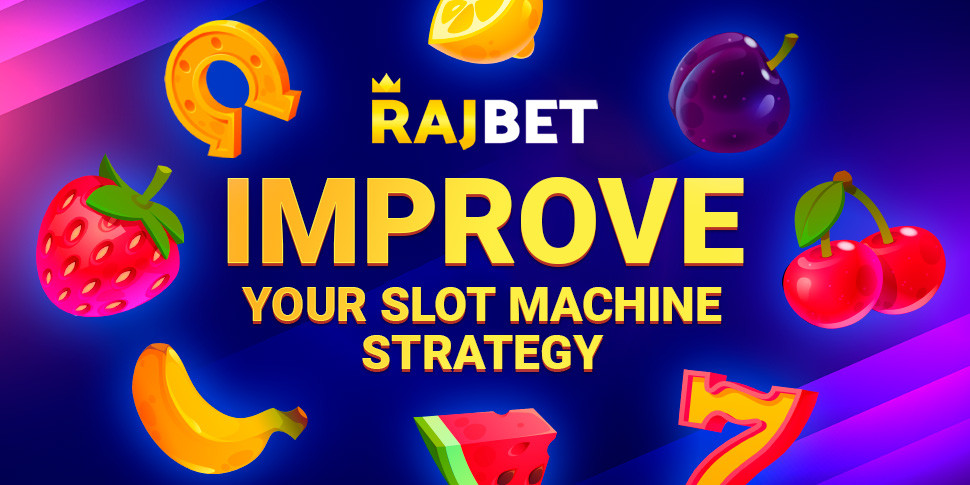 How to Improve Your Slot Machine Strategy
2022-03-14 05:00
Slot machines are becoming more and more popular worldwide. Technological progress favors access to them with online and live casinos. You can enjoy your favorite slots and win real money wherever you are.
The RajBet team wants to share practical tips that might help our players to get acquainted with the key elements to develop successful win strategies and minimize possible losses in slots.
Before playing slot machine, every player must thoroughly read about the terms and conditions, odds, payout percentages, volatility, etc. Knowing this information will help you avoid less profitable slots and focus on the most beneficial.
Slot machine strategies that proved their effectiveness
The higher RTP - the more chances to win
Don't be lazy! This information is easy to find. Players can check the RTP percentage on the game developer website. Search the selected game and carefully read the description.
In the case of Live casinos slots, getting data may result in more challenging tasks. However, a trustworthy and transparent platform like RajBet provides complete info about available slot games.
Enjoy the game
The key to success is to love and enjoy what you are doing or playing. Positive emotions and vibes attract luck. If you are excited by the gameplay, game design, theme, etc., you increase your chances of winning.
Big wins take time, and we perfectly know that doing what you enjoy makes you feel relaxed, creative, and inventive.
Don't make massive deposits
All the slot machines players are driven by the idea of winning a significant sum of money. Starting with a small bet, you always have a chance to increase your deposit. Slot machines require well-planned strategy and luck.
Huge deposits from scratch create false expectations of immediate winnings or the desire to recover lost money. Avoid the trap.
Know when to call it a day
Slot machines are both funny and dangerous at the same time. Players can lose time perception and the ability to reason. The RajBet casino suggests setting a maximum amount of money you can lose without consequences for your budget. Better safe than sorry.
Get the maximum from bonuses
One of the most efficient ways to succeed in slots is using multiple bonuses and promos. RajBet daily launches fantastic campaigns to encourage players to win more.
Using different bonuses allows playing higher stakes and winning more significant amounts. It's essential to get acquainted with the bonus details, terms, and conditions before activating.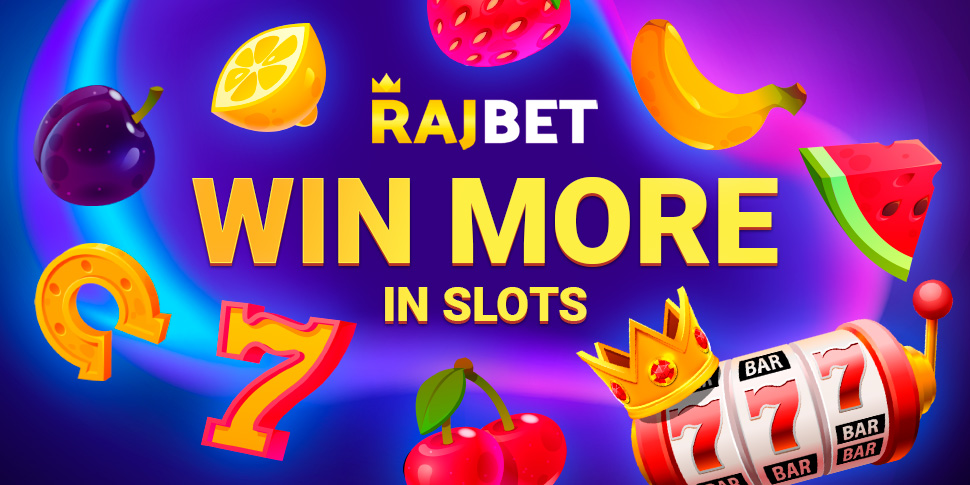 FAQ
How to find a winning slot game?
The RTP indicator is a key to this enigma. Most providers have this info available in the game description. However, sometimes it's challenging to verify the actual RTP.
How can I always win at slot machines?
Like in everyday life, slots have their ups and downs. Sometimes you are on a lucky strike and then end up losing. Consider that the most important thing is to enjoy playing. It will increase your chances to win.
What slots offer the highest payouts?
Classic slots have the fame to be the most profitable, with a payout range of above 95%. A handy tip from RajBet online casino: slots that do not hold big promos and bonuses offer less volatility.
For how long should I play to win in a slot machine?
The more you play, the more you can win. The less you play, the lower your risk is. Slots are about fun; however, don't let them kidnap you from real life.
Can I win real cash on slots?
Online or live casinos reward players with real money prizes.