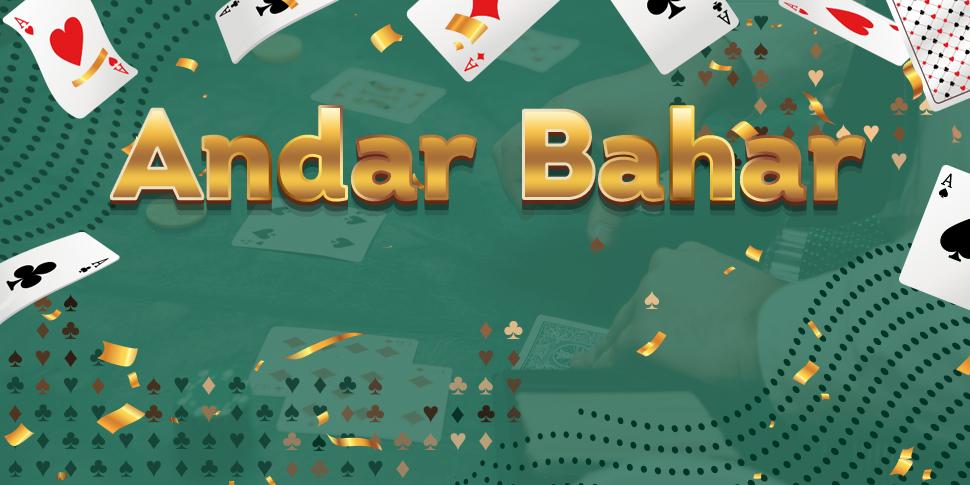 How to Play Andar Bahar Card Game
2020-07-03 03:00
Players who grew up in India are no doubt familiar with Andar Bahar. Due to its uncomplicated gameplay, Andar Bahar is often played at home, on trains, at the park – anywhere participants can use a pack of cards.
Now, thanks to RajBet, enthusiasts have access to our fantastic line-up of Andar Bahar card games on any device they use. Instead of having to find dealers or other players, you can log on at any time to access our professional live tables.
A range of stakes are available, catering to whatever your betting needs may be. Sign up is easy, and within moments you can be playing your favourite game at one of our many fabulous live Andar Bahar tables.
How to play Andar Bahar
We have made playing Andar Bahar at Raj.bet as convenient for you as possible. Our site can be accessed on any device, from laptops to desktops, even mobile – any way you choose to play.
Before taking part, the first thing to do is register a new account. We have streamlined the process; making it as fast and easy as possible. Simply follow these steps:
Hit the Registration button on the site which is conveniently located on the home page.
Enter a few personal details such as your name, date of birth, and email address.
Set up a username and password you will easily remember.
Deposit funds, then you are good to go!
One critical point is to visit our promotions page for Welcome Bonus or ongoing offers. We like to reward new players for signing up as well as established customer's loyalty. There is always something exciting to take advantage of so make sure to check in regularly.
How to play Andar Bahar card game live online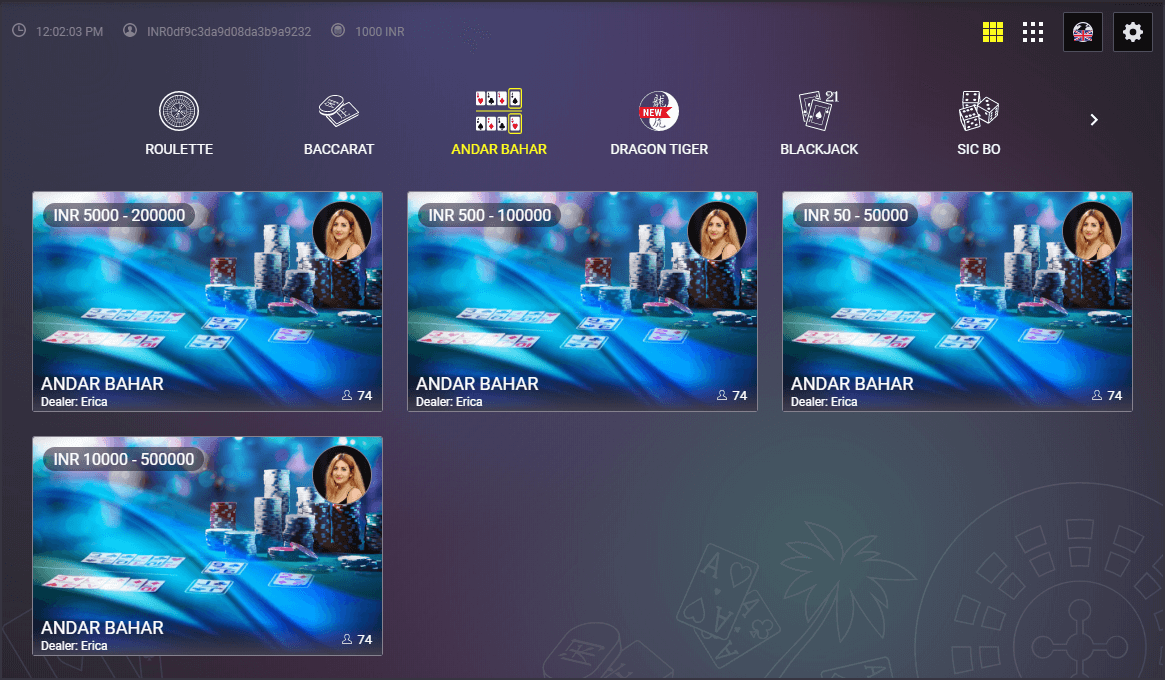 Until fairly recently, online casino games operated in a similar way to video games. That meant playing against computers that operated with Random Number Generators to ensure fair and random games. These games are still with us and enjoyed by millions, but it is now possible to play live online casino games.
As well as Andar Bahar card game, you can find a live version of just about any table game you like to play. These games are streamed from a live studio, hosted by real dealers. Each dealer is a fully trained professional, who players can interact with.
Dealers are able to answer questions, chat, and run these exhilarating games. Players select bets, call, fold, stand, or perform any action they would in the physical world.
Unlike the physical world though, you will always find a seat at your favourite table. You do not need to dress up, go out, or deal with crowds. The experience is completely stress-free and puts you firmly in charge. You can play any live casino game you like – including live Andar Bahar.
Andar Bahar card game rules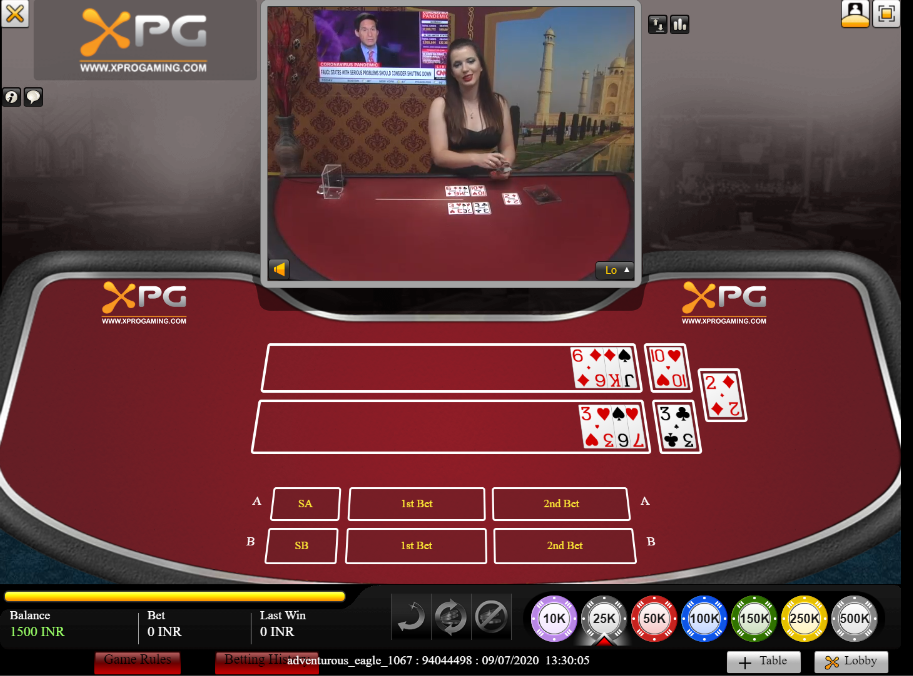 It is said that Andar Bahar card game was first played in Southern India centuries ago before spreading across the country and to other parts of the world.
One of the main reasons for Andar Bahar's game popularity is its simplicity. Indeed, it is one of the easiest games to play. New players can learn the rules in seconds, and there is no need to develop complicated Andar Bahar winning strategies to enjoy.
You may find slight variations at different tables, but this is the core procedure of most Andar Bahar games:
The table is split into three sections – Andar on the left, Bahar on the right, and a centre section.
One pack of 52 cards is shuffled.
The dealer places one card face up on the centre section. This is called the Game Card, or the Joker.
Players make on a wager on Andar or Bahar. It may also be able to lay side bets during this phase.
The dealer then deals a card to the Andar side, then the Bahar side, one at a time.
When a card of similar rank is revealed, whoever bet on the correct side Andar or Bahar, wins.
How to play Andar Bahar card game in casino and how to win? You should choose which side you think the matching card will land on. It's as easy as that, but let's look at an example.
The dealer shuffles the cards and turns over a King as the Game Card, placing it in the centre segment. Let's say you think the matching card will land on the Andar segment and place a wager there. The dealer works their way through the pack turning over the next King on Andar. You are the winner! Anyone who bet on Bahar in this scenario forfeits their wager.
When it comes to winning it is important to know that correct Andar bets pay 90%, while correct Bahar wagers are worth 100% of the wager.
As you can see, the rules are extremely simple, and all you have to do is decide where you think the matching card will be dealt - Andar or Bahar.
Wagers are raised or lowered using the menu options until you are happy with the amount. Keep in mind that each table has limits that must be adhered to. As long as you bet an amount equal to or greater than the minimum, but no more than the maximum you are good to go.
Win Andar Bahar - side bets
Some games of Andar Bahar also offer side bets. These are completely optional, and offer additional way to gamble and potentially win. Some side bets you may encounter while playing Andar Bahar include:
Below 8/above 8
Below 8/above 8
Exactly 8
A specific suit
A specific colour
2 to 10
A specific rank
How many cards will be dealt
Side bets may be harder to choose correctly but offer higher odds and better rewards than the main bet. Correct bets are credited instantly to your account and can be wagered on the next hand, or withdrawn. The choice is yours.
Andar Bahar Tricks
Andar Bahar is a game of chance, so there are no tricks that can predict which side will reveal the matching card. However, there are several tips you can employ to maximise your enjoyment of the game, which could potentially increase your overall win rate. Here are the Rajbet's top 5 Andar Bahar winning tricks that will help you for sure.
Trick 1 - Learn the Andar Bahar game inside and out
Andar Bahar is a simple game, but there are still plenty of details to master. One way of ensuring you are comfortable is to absorb the rules and play plenty of practice hands.
In this way, you will be fully prepared when it comes time to place bets. Not only will this make playing Andar Bahar more enjoyable, but it may also help prevent you from losing money making little mistakes.
Trick 2 -Manage your bankroll
This is the number one rule when playing any table game or slot. Treat Andar Bahar like any pastime and set an amount of money that you are prepared to lose, then stick to it no matter what.
Follow this rule to the letter, and you will always have fun playing Andar Bahar – whether you win big or not. Sometimes we win, sometimes we lose, this is the thrill of gambling, which remains enjoyable when conducted within realistic set limits.
Trick 3 - Bet smart, play smart
What can help preserve your bankroll, especially if you are new, is to bet small. Andar Bahar is an exciting, fast-paced game that can be very immersive so betting low can help you stick to your budget.
Small bets also make the action last longer, giving you a better feel for the game, building experience and confidence. Knowing the odds will help you bet smart as well. For example, the side that receives the first card is statistically more likely to win.
Trick 4 - Know which version you are playing
The core rules of just about every Andar Bahar game are the same; however, you may also come across variations. Different rooms allow players to place additional side bets or offer new features.
The small trick is to take time to read the house rules before participating to make sure you are not missing anything. This includes checking table limits as well to make sure they match your betting requirements.
The best trick - Have fun
Sometimes players get so caught up leaning tricks, tips and tactics, they forget the primary reason for playing Andar Bahar is for fun! Sure it's great to win a stack of money, but Andar Bahar is a game of chance after all. Be sure to learn the rules, set limits, bet smart, and most of all, remember to have fun while doing so!
There you have it players, an introduction to the exciting world of Andar Bahar card game online. Remember, make sure to collect one of our bonuses when your sign up to play, good luck with your Andar Bahar selections, and have fun!