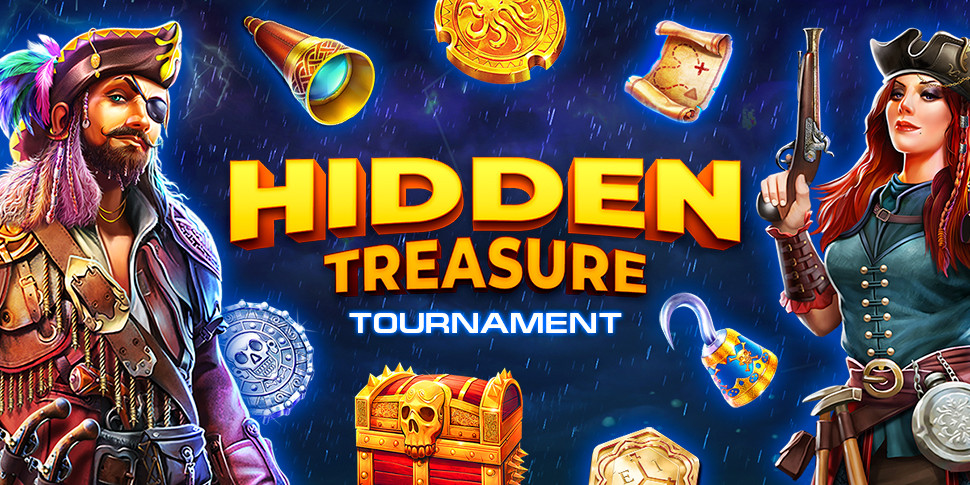 Hidden Treasures Tournament
2021-12-17 05:30
The unknown always creates an aura of curiosity and desire to discover it. RajBet is not left out. We design the opportunities so that our players are inspired to win more.
Today we announce the start of an outstanding and challenging adventure—the Hidden Treasures Tournament.
A chance to put into practice acquired knowledge and master skills and game tactics. A win-win opportunity that allows you to become a guru-player and boost your earnings.
The Hidden Treasures Tournament starts at 3:45 PM, 17.12.2021, and lasts until 13:30 PM, 20.12.2021.
THE PRIZE POOL IS INCREDIBLY APPEALING:
The 1st place winner obtains 5000 INR,
The 2nd place winner receives 3500 INR,
The 3d place medalist gets 1500 INR.
The 4th - 10th place champions will be rewarded with 500 INR to the Casino Bonus Account and need to roll over the bonus 30 to withdraw it.
The 11th - 20th champs will gain 50 FS* with wagering with real cash. 1 FS = 20 INR.
The participation fee for the Hidden Treasures Tournament is 10 INR.
All the players can participate In the Hidden Treasures Tournament.
The score will be calculated, taking into account the number of bets.
1 INR = 100 points.
RajBet reserves the right to cancel scores and doesn't pay prizes if we detect some points from apparent errors, cheating, or technical failures.
Please check the terms and conditions and confirm your participation in the Hidden Treasures Tournament.
Hidden Treasures are awaiting adventurers and conquerors from all over the world. Become a remarkable bettor.