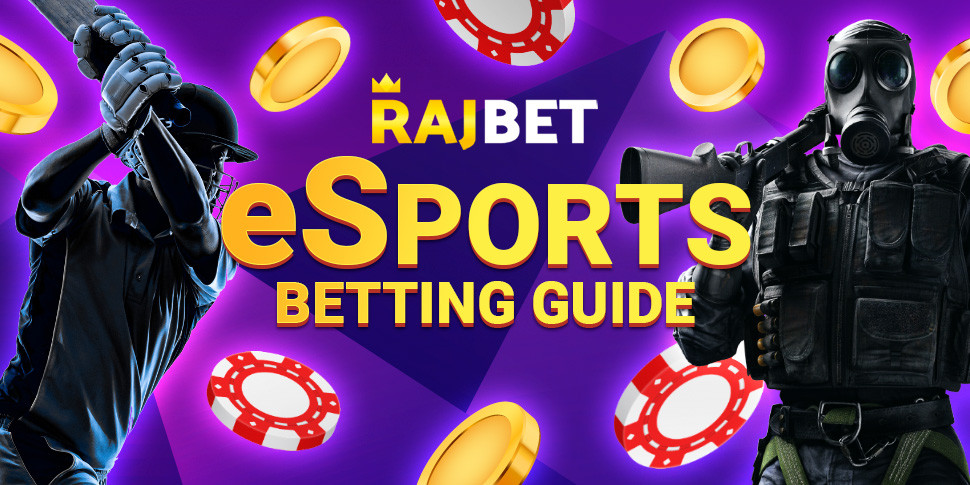 Honest Guide To eSports Betting
2022-02-28 04:00
eSports or electronic sports are a novelty in the field of video games. This concept is used to name competitions organized at a professional level of different video game disciplines.
Stanford students organized the first eSports event in October 1972. They played Spacewar and competed for a subscription to Rolling Stones magazine.
Much water has flowed under the bridge since that time. The industry evolution created various options of enjoying the play and simultaneously getting additional income. 
The Government of India has officially recognized "Esports" or "E-Sports" as a component of multi-sport events in the country. The Ministry of Youth and Sports has categorized eSports India as a multi-sport event in India. The decision is expected to significantly impact India's esports industry, boosting its growth in the country.
There is always some game or tournament taking place you can bet on. Before making a decision, check out the credentials of the betting platform. A reliable licensed website as Raj.bet guarantees a top-notch level of security and offers 24/7 chat support.
What does eSports betting offer
fun and entertainment
easy play (you need to learn a few basic rules)
impressive money prizes
development of decision-making skills
safety (prompt payments and settlement of winning amounts are guaranteed, as well as licensed platforms such RajBet ensures confidentiality and protection of sensitive gamblers' information. The use of end-to-end encryption technologies prevents from being hacked
Strategies to use while betting on eSports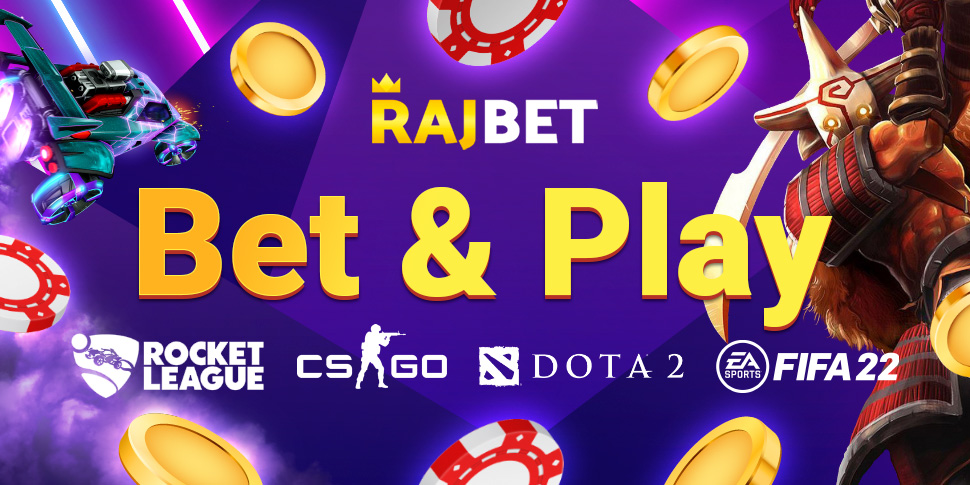 Focus on the game you know best. If you are a soccer or cricket fan, you probably have deep knowledge of the field. So at the moment of making a bet, you will be driven by a well-planned strategy and experience. Cricket live betting on RajBet allows you to immerse yourself into the world of your favorite game and to earn extra money
Pre-match eSports bets are the perfect start for beginners. While you are not feeling confident, you can bet after the game has begun. Track and follow live streaming, monitor the ever-changing odds, and put your bets before the website adjusts the price on their bets
Use the bidding system. Develop and stick with a RajBet esports betting system that works for you. Define betting limits, odds, and bankroll management. Avoid chasing losses and betting with emotion
Value your money and set a reasonable betting budget. Virtual sports sometimes turn into highly unpredictable events. Wise tactics of putting eggs in different baskets will help handle the occasional loss and keep wagering in the long run
Raj.bet continually launches promo campaigns to enhance betting enthusiasts' participation and sharpen their play experience. Every responsible gambler needs to know when to use an eSports betting bonus properly. Check the terms and conditions of each bonus to get the maximum extra funds
Follow the esports scene. Stay updated with the latest news, trends, and events in the esports scene. Follow professional players, teams, and organizations on social media and stay tuned for upcoming events
Never be led by someone else's opinion. Always be guided by your knowledge calculations, and bet on the team or player that inspires confidence - a win-win option
The eSports betting option on RajBet is a perfect chance to implement experience and knowledge and earn money.
FAQ
Where to play esports betting in Singapore?
Customers in Singapore can bet on esports at the most significant bookmakers. But it is best to choose a trusted and reliable bookmaker RajBet, which has provided different bets on eSports India for several years.
How esports betting works?
Players can bet on the winning team, individual player scores, map scores, and other scores, just like traditional sports betting. The best online bookmaker RajBet provides many eSports betting and markets.
What is esports betting?
Betting at RajBet esports includes betting on the outcome of matches in video games such as League of Legends, Counter-Strike: Global Offensive, and Dota 2.
States where esports betting is legal?
Sikkim, Goa, Daman, and Diu are Indian states that have legalized and regulated gambling. At the same time, throughout the country, portals such as rajbet.com are not prohibited, and it is safe to place bets on them.
Esports betting which site?
The best eSports betting portal is RajBet, which offers a large selection of bets and bonuses and is also the safest place to bet on the internet.
How are esports betting odds calculated?
Esports betting is usually based on several factors, including the team or player's past performance, current form, wins and losses, and rankings. The eSports India odds calculation involves a complex analysis of multiple factors. It aims to provide a balanced view of the likelihood of different outcomes in a given match or tournament.
Is esports betting legal in India?
The legality of esports betting in India is complex, with rules varying greatly by state. Therefore, before betting on esports, you must check each state's laws and regulations to ensure you do so legally and safely.
How to win esports betting?
Several factors can help you win on betting on eSports India, among which are the analysis of teams and games, budgeting, collecting news and information about teams and players, and of course, choosing the right and trusted bookmaker, which is RajBet, which has gained popularity among Indian bettors.
Which games have matched betting esports?
Matched bets can apply to any sport or event that betting markets offer. Some popular games that have esports betting markets and can be used for matched bets include such eSports India games: League of Legends (LoL), Dota 2, Counter-Strike: Global Offensive (CS:GO), Overwatch, Rocket League, Call of Duty, Fortnite, PUBG, Rainbow Six Siege, Starcraft.
Where is esports betting legal?
The legality of esports betting varies by country or region. Some countries have fully legalized and regulated online gambling, including esports betting, while others have strict regulations or outright bans on all forms of gambling, including esports betting. Countries with legalized sports betting - United Kingdom, Malta, Italy, Spain, Denmark, Sweden, Australia, New Zealand, etc.
What companies will benefit from esports betting?
As esports continues to grow and attract more fans and viewers, many companies will likely benefit from the increased interest in betting. For example, esports platforms host tournaments and events, and streaming platforms such as Twitch and YouTube can benefit from increased viewership and participation as more people connect to watch esports matches and events. Also, online bookmakers that offer bets on eSports India are very popular among users. One of the best bookmakers in India is RajBet providing a large number of eSports markets and bets.