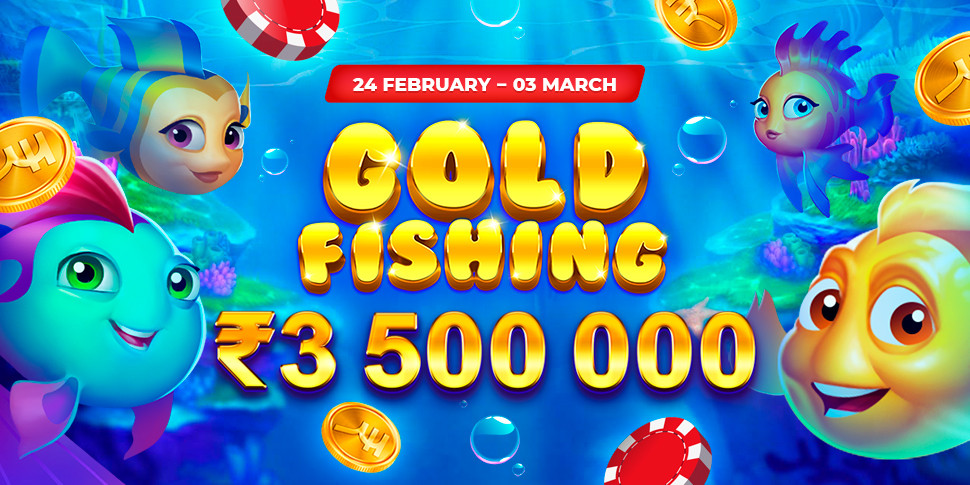 Gold Fishing Tournament
2022-02-24 03:00
Gold Fishing Network Tournament 
Booongo and RajBet are delighted to announce the start of the incredible race!
 February 24 - March 2, 2022 
Prize pool: progressive* starting from 3 500 000 INR.
The prize pool will grow progressively during the Tournament based on the bets'  percentage. 
The number of prizes/winners: 250. 
The champion takes an impressive sum of 10% of the prize pool
The second-place winner - 8 %
The third-place winner - 6 %
The fourth-place winner - 5%
The fifth-place winner - 4%
The winners from the 6th till 250th place will get from 5% till 0,12% of the total prize (starting from a guaranteed amount of 3 500 000 INR)
Participation rules: 
Participation fee - FREE.
Minimum Bet = 85 INR
Minimum number of spins = 100
85 INR = 1 point.
The complete list of the participating games:  
Black Wolf
Book of Wizard Crystal Chance 
Queen of the Sun
Sun of Egypt 2
Hit the Gold
Magic Apple15 Dragon Pearls
Sun of Egypt
Dragon Pearls
Aztec Sun
Tiger Jungle
Gold Express
3 Coins
Wolf Night
Wolf Saga
The activated auto-payout feature guarantees automatic prize transfers once the Tournament is finished and results are published on RajBet. 
The deactivated auto-payout feature requires manual prizes transfer and may late up to 72 hours after the Tournament is finished.  
Terms and conditions:
Booongo holds the right to cancel the Tournament for an indefinite period without any payments
Only qualified players* can claim the prize
Only real money rounds can participate in the Tournament
Each player gets a personal tournament ID
Tournament rules can be changed anytime.
Non-qualified players are shown on the Leaderboard in gray until they are qualified.
Best of luck
Your RajBet team