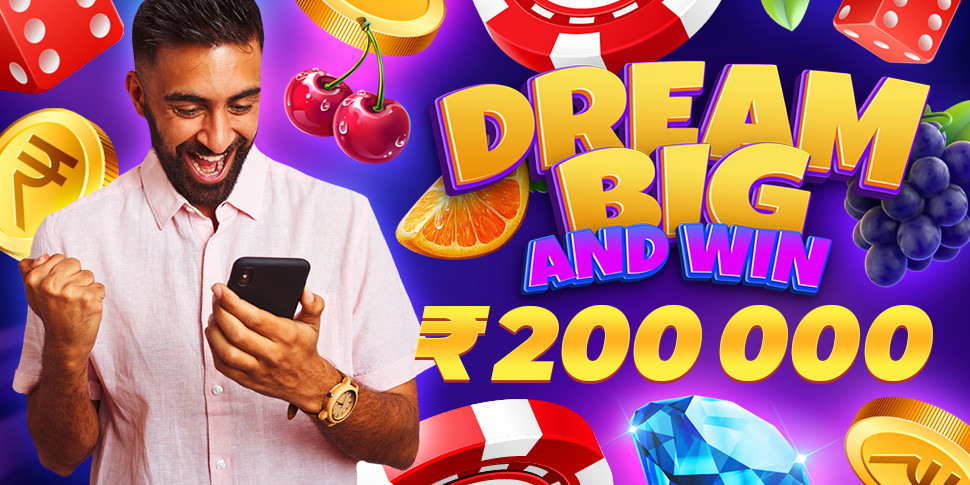 Dream BIG and win 200,000 INR
2022-07-22 10:05
Big money to big dreams! RajBet online casino announces a contest with a prize of 200 000 INR. This fortune can very soon find its home in your pocket!
What do you have to do to become 200,000 INR richer?
Almost nothing, just use a little imagination and creativity:
Write a short story about how you would spend 200,000 INR. Describe how winning would affect your life, unleash your wildest fantasies and don't be afraid to dream!
Take a screenshot of your profile on Rajbet. On the screenshot your login and RajBet logo must be visible.
Post your compelling story along with the screenshot on your Facebook and/or Twitter with the #RajBetWins contest hashtag. Publications without this hashtag will not be accepted.
Post your story from 22.07.22 12 am to 31.08.22 11:59 pm IST
That's it! We will choose the best story, and the winner will receive 200,000 INR to make their wildest and most desired dreams come true! We promise that our opinion will be as independent and objective as possible.
The RajBet team sincerely wishes good luck to each participant of the Dream BIG contest! 
Your RajBet team!