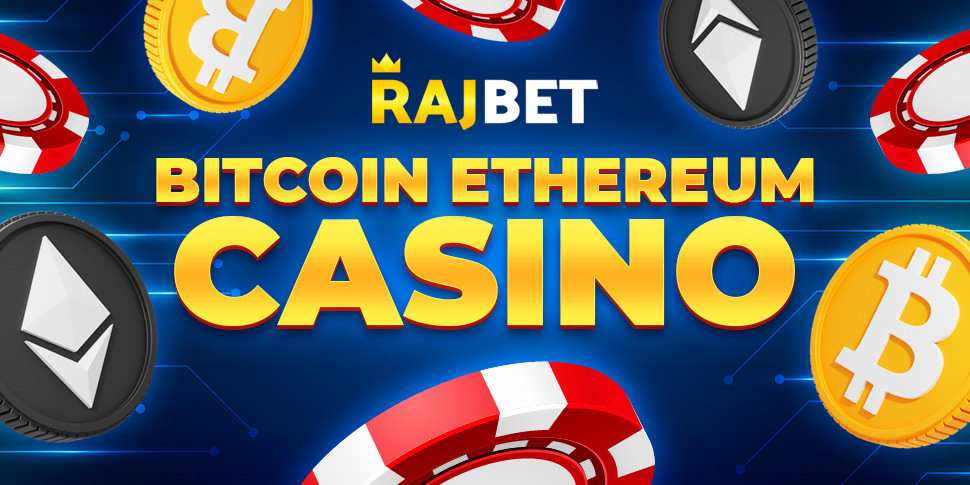 Bitcoin & Ethereum Casino India - RajBet Crypto Casino
2022-12-14 03:00
Cryptocurrencies have long become commonplace in the modern world. A digital currency is an electronic monetary unit created by a network of computers and used alongside or instead of traditional money. According to statistics, every second cryptocurrency transaction is carried out in gambling.
The advanced RajBet casino has not remained far from the trends and provides the possibility of crypto-currency transactions for its users. Currently, gamblers on the platform are allowed to use the two most popular cryptocurrencies: Bitcoin and Ethereum.
To make your first bet on sports in online slots and live casino games, you first need to register or log in to the best casino India.
RajBet Crypto Deposit
After the authorization process, you will be asked to make your first deposit. Go to the deposit page and choose one of the two proposed cryptocurrencies.
If you want to fund your account with Bitcoin or Ethereum:
Click on the "Deposit" button next to the Bitcoin or Ethereum icon
Enter amount
Сhoose a bonus or refuse it
Check the box next to "Remember my details for the next payment"
Click "Deposit"
Go to the payment page
Enter your email address
Confirm payment using the link or QR code
It is important to note that there are different limits for Bitcoin and Ethereum, and different bonuses are provided to players.
Bitcoin and Etherium Deposit Limits
All cryptocurrency deposits are instantly credited to your account in Indian rupees.
Bitcoin

Min. deposit: ₹5000

Max. deposit: ₹75,00,000

Etherium

Min. deposit: ₹7500

Max. deposit: ₹2 lakhs
Also, each rajbet.com player receives a +7% bonus for depositing an account, regardless of the type of cryptocurrency.
RajBet Crypto Withdraw
Withdrawing your funds from the site of the top Indian casino Rajbet is just a few clicks away.
Go to the "Withdrawal" tab and choose the cryptocurrency in which you want to withdraw your funds.
How to withdraw your funds in cryptocurrency:
Click the withdrawal button next to the cryptocurrency icon
Enter amount
Write your Bitcoin/Ethereum wallet number
Fill in additional information if required
Click the "Submit Withdrawal Request" button
Bitcoin and Etherium Withdraw Limits
Bitcoin

Min. withdrawal: ₹100,000

Max. withdrawal: ₹75,00,000 daily

Etherium

Min. withdrawal: ₹100,000

Max. withdrawal: ₹75,00,000 daily
All withdrawals are made quickly and safely.
RajBet Registration
The registration process is as simple as possible. It only takes a few minutes to register for the service, even for beginners.
Follow the instructions below:
Go to www.rajbet.com
In the upper right corner, click on the "Register" button
Carefully fill out the registration form (Email address, phone number, username, and password)
Agree to the terms of use of the site
Confirm that you are not a robot
Click on the "Register" button
Verify your email address
You can also register on the platform via Telegram, Facebook, and Google.
RajBet Login
The RajBet login process takes only a few seconds if you already have an account.
Take several steps:
Click on the "Login" button
Choose an authorization method (Telegram, Facebook, Google) or enter your username, email address or phone number, and password.
Press on "Login"
Then you will have the opportunity to quickly and efficiently replenish your account in cryptocurrency.
Use Cryptocurrencies at RajBet Casino
Reliability of payments and withdrawals is the main issue when it comes to gambling, and cryptocurrency deposits guarantee the safety, anonymity, and high speed of transfers. At the RajBet online casino, cryptocurrency payments are becoming increasingly beloved by regular users of the service daily.