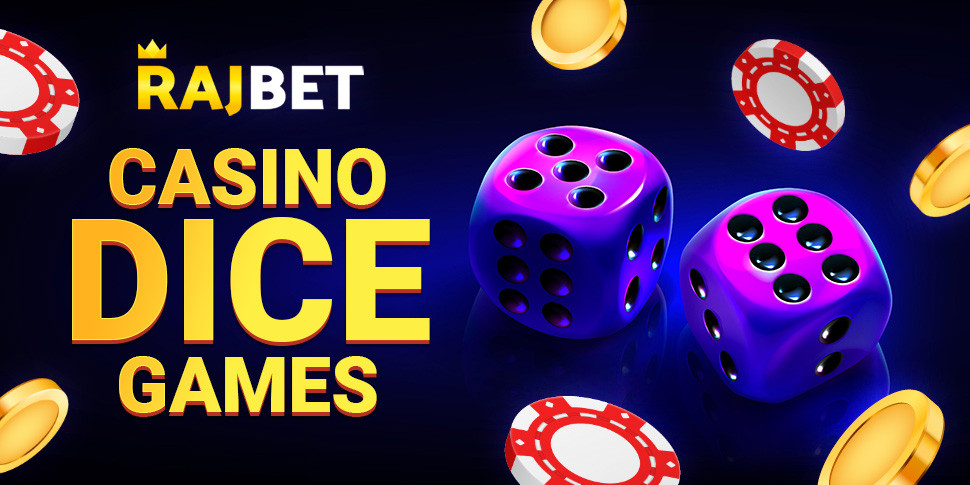 Casino Dice Games
2022-03-21 05:00
Gamblers all over the world enjoy playing dice games. The 6-sided cube dice we use today were born in China roughly 2600 years ago. In ancient times, it was used for fortune-telling, but people started using it for entertainment with the times. Since then, the popularity has never abandoned dice games.
Gambling with dice on RajBet is secure, transparent, and accessible. Our online casino offers 24/7 chat support and other client-oriented services to make you feel the difference. Dice games may be limited in number but provide an entertaining online casino experience.
There is no need to sharpen your dice-rolling technique, as you will simply be clicking a button to roll Dice across the screen. Online slots use a random number generator to determine the result of a spin.
RajBet guarantees that all the games available on the platform have passed testing to ensure it is safe and fair.
How to win in dice?
When rolling a single six-sided Dice, there is an equal probability (16.67%) chance of rolling any number. However, when rolling a pair of dice, the number 7 has the most significant probability of being rolled due to the number of ways it can be constructed from two numbers.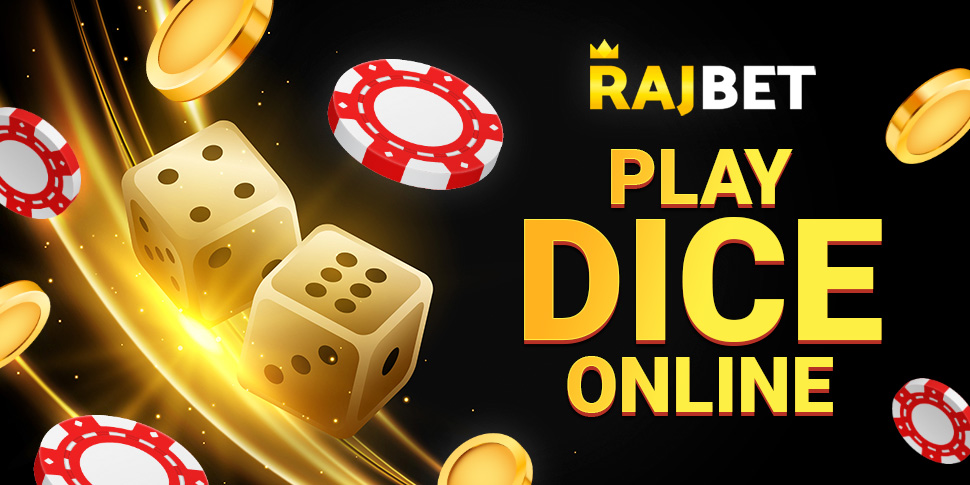 Dice games you can play on RajBet:

Dice Fortune
Dice Fortune is one of the most popular dice games. If you are lucky enough to get a free spin on this wheel, you can prepare for prizes worth between 100 and 1,000 points. You could even trigger a mystery bonus game that promises up to 100x your bet.
Dice O'clock
Gamblers worldwide spend hours enjoying the strategic gameplay by boasting the mechanisms of an old clock tower. The rules are simple and consist of climbing to the top of the tower and spinning two wheels to reset the time. You will get impressive prizes and access to great mystery games if you succeed.
Lightning Dice
Released in 2019, Lightning Dice is a unique live Evolution gaming casino game. It is elementary to understand. There is no need for a long observation time before you can start playing and having fun. In Lightning Dice, there are three dice. The goal is to guess the sum of their outcome.
For example, if the three dice land on 5, 3, and 4, the winning bet would be 12. Players can bet on 16 different spots from 3 to 18. Three is the minor possible outcome (triple 1s), and 18 is the biggest possible one (triple 6s).
Dice Duel
There are two dice, one red and one blue, numbered from 1 to 6 pips. The presenter puts the Dice into a dice-box shuffle and rolls them on the game table. The result of the draw is the two dice combinations determined by the color of the Dice and the pip numbers. There is only one betting round, and players can place their bets on all available outcomes for the upcoming draw.
Roll the Dice
Roll the Dice is also known as Hoo Hey and Fish-Prawn-Crab, based on a traditional Chinese dice game. This exciting and easy-to-understand game is famous worldwide.
There are three dice, including seven characters that players can wager on. You bet on the squares you like and roll the Dice to play. If your character selection shows up on any of the three dice, you win.
Dice games offer a perfect combination of straightforward rules and comparatively high winning chances. All you need to do is learn the rules and know how to apply them in practice. Get acquainted with the winning combinations' potential payouts, and select the right dice game and online casino.
RajBet stands out from the competition by the top-notch level of service, high security, full transparency, fast payments, and impressive game selection. Play slots with us and win in Dice following our recommendations.