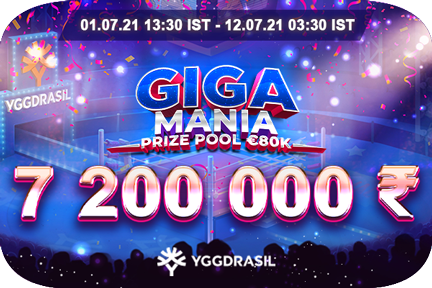 Yggdrasil «Gigamania»
Prize pool: 7 200 000 ₹
01.07.21 13:30 IST - 12.07.21 03:30 IST
Tournament rules:
To participate in the campaign, players shall confirm that they wish to take part in any of  the stages of the campaign by clicking "join now" in the pop-up window. Participating 
players will take part in the campaign by placing a bet in the participating games during the campaign period. No additional payment is required to take part in the campaign. 
Any bet placed on the tournament slots during the campaign period can trigger a random mystery prize from the prize pool. 
Each bet can win only one random prize reward.
There is no minimum bet required to participate.
Number of prizes is updated every 60 seconds. 
Each player will have a unique tournament id that will be visible in the tournament leaderboard.

Play following tournament slots by Yggdrasil: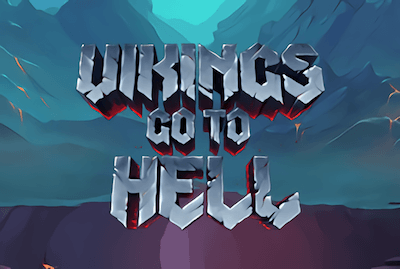 number of prizes and amount of prize

1
900 000 

₹

4
450 000 

₹

5
180 000 

₹

10
90 000 

₹

10
45 000 

₹

20
18 000 

₹

50
9 000 

₹

100
4 500 

₹

300
1 800 

₹

500
900 

₹
The company reserves the right to decline participation of the player in case of: an attempt to abuse prizes, violation of casino rules or manipulations related to the lack of necessary information.
The casino is not responsible for errors and failures on the part of the gaming provider.
Payments are made by provider Yggdrasil within 72 hours after the end of the tournament.