To withdraw funds please:
I. Log in to your account and click the cash logo near your login.
II. Choose «Cash withdrawal» in the menu and choose withdrawal method and click «Withdraw» button
III. Netbanking
 Fill in the required information: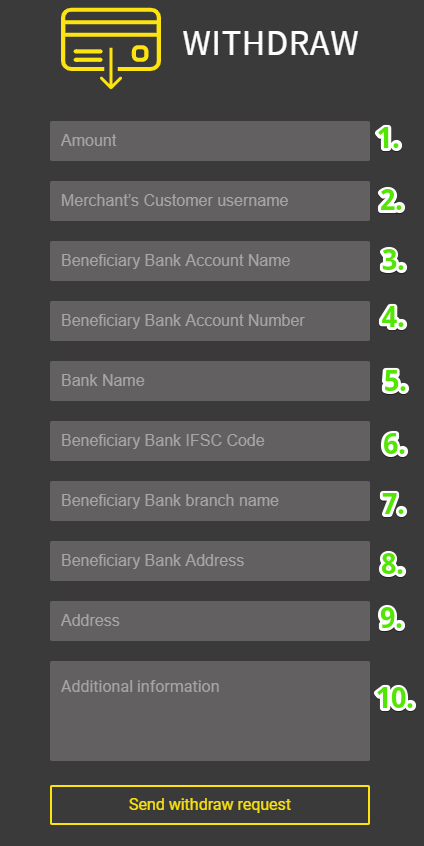 1. Enter the sum of your withdraw
2. Your rajbet login (account name)
3. Your bank account name
4. Your bank account number
5. Your bank name
6. IFSC code of your bank
7. Your bank brunch name
8. Address of your bank
9. Your address
10. Additional information (optional)
IV. PayTM

 Fill in the required information: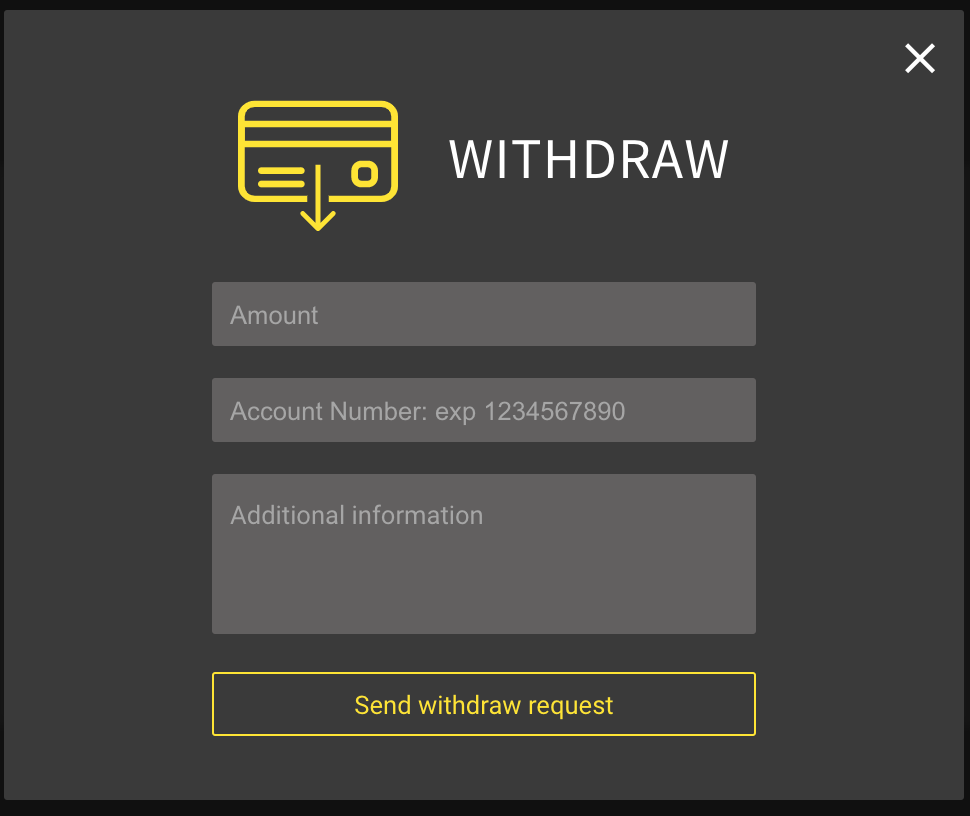 Account number without @PayTM and code +91, only 10 numbers.
V. Click «Send Withdraw request»
VI. After moderation your withdraw will be approved and sent to your bank account