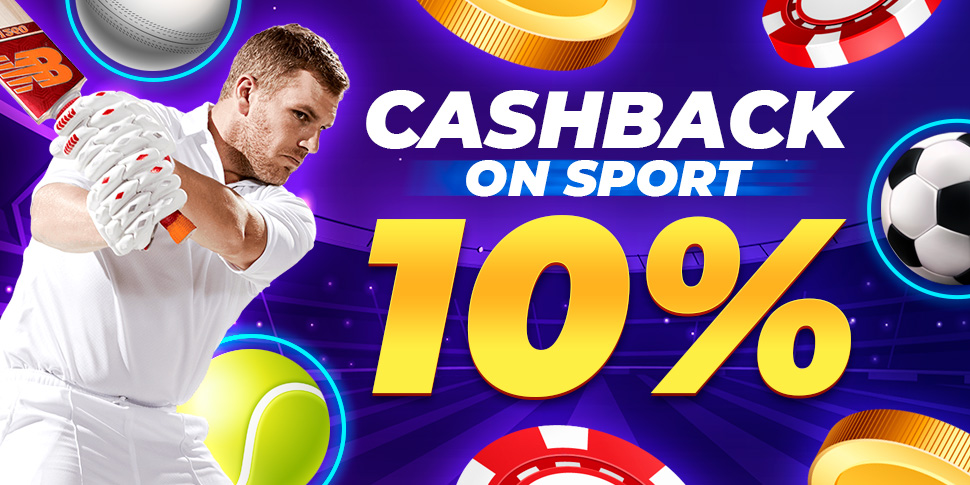 RajBet continues launching fantastic promo campaigns
Welcome, a new offer for those who bet on sports. Activate the Sports cashback 10% Bonus in your RajBet account. 
Cashback is a widespread type of promotion in sports betting. In this type of promo, the bettor places a "risk-free" bet. If the total or partial best is lost, it will be returned. The return of the bet is made in the form of a Freebet, subject to the terms and conditions of the website.
What stands RajBet out from the competition? Great odds, excellent customer service, prompt, hassle-free financial transactions, secureness, and transparency. One thing that always grabs players' attention is the enticing bonus offers.
They are always looking for ways to increase their winning chances, and bonuses give them such a fantastic opportunity. For example, a freebet every week can give you enough weekly cash balance to bet entirely for free.
Sports cashback 10% offer terms and conditions:
The current offer is issued as a free bet every Wednesday. 
The minimal amount of cashback a player can receive is 50 INR
The offer amount has been calculated by GGR for the past week. 
The maximum cashback amount for the current bonus is 50 000 INR. 
The issued cashback can be used in bets with odds from 1.8 to 3.5. 
There are no event restrictions (the user can bet the freebet issued on any match or event). 
Each player can activate only one type of cashback (casino cashback or sports cashback) during the week 
Play with RajBet, win real money. We create opportunities, hurry up to use them at maximum. Activate the Sports Cashback 10% in your RajBet account. 
Your RajBet team