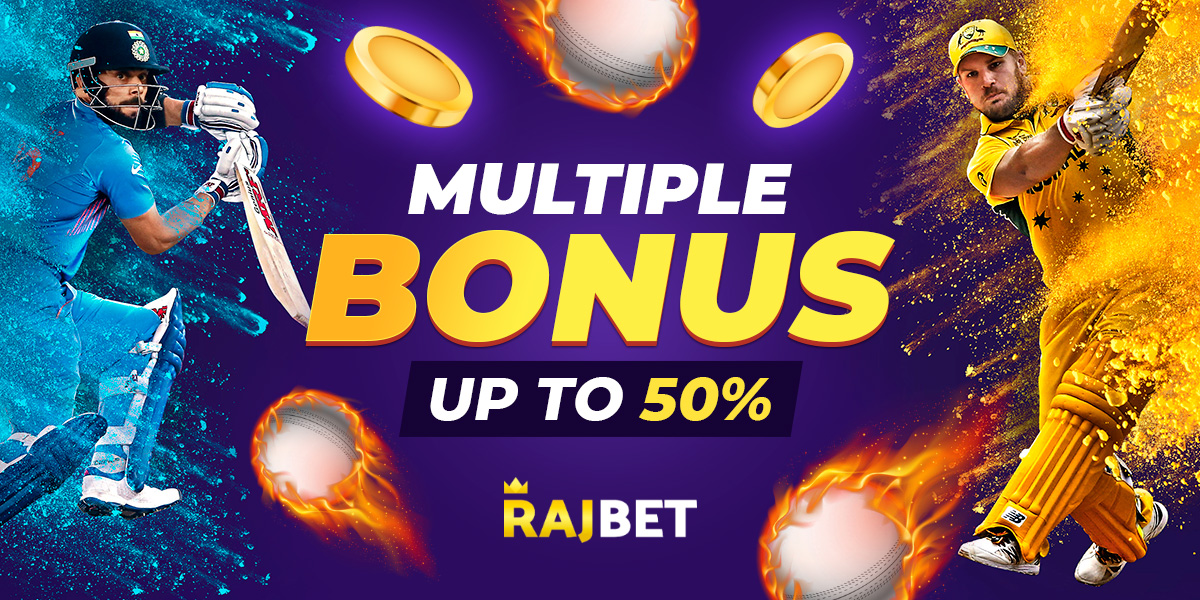 The Multiple Bonus bonus from RajBet gives you a unique opportunity to receive up to 50% of your combo bet winning amount! 
Terms & Conditions
 Multiple Bonus is available for all customers
 Multiple Bonus is available ONLY for Combo Bets (multiple bets) with 3 or more selections, with selection odds of 1.50 or more
Bonus details: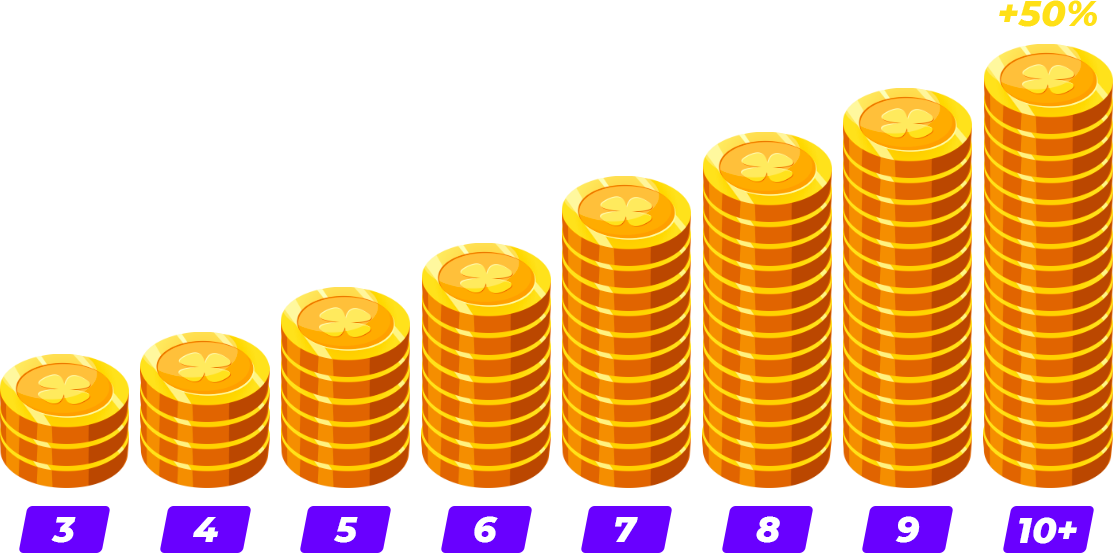 Period of validity: Unlimited
Bonus amount to use: Unlimited
Tournaments: All
3. Multiple Bonus must be placed with real money 
4. If a selection in a bet slip that was made with Multiple Bonus function is calculated at 1.00. After the bet is calculated, the corresponding percentage of the net betslip win will be added to the main win (without taking into account the selection calculated with odds of 1.00).
5. The player cannot undo the Multiple Bonus feature. 
6. RajBet General Terms and Conditions apply. 
Your Bet - your win! 
RajBet Team