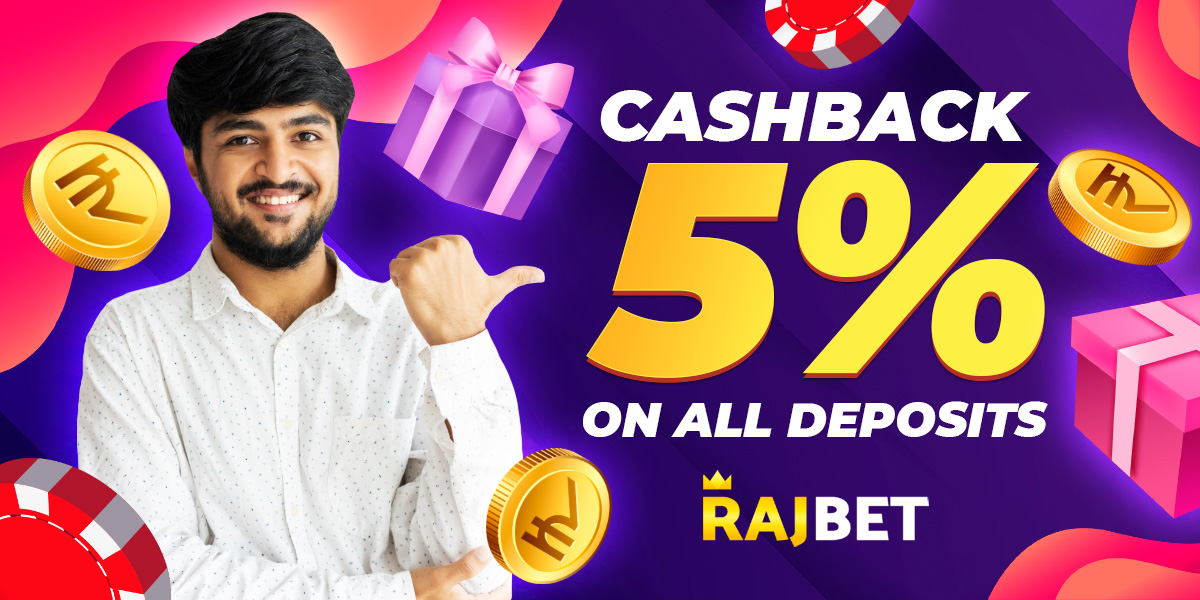 Automatic Cashback 5% 
RajBet is always one step beyond the competition. Welcome a win-win option for ALL gamblers! Get back 5% of the lost deposit amount in all the games available on the RajBet online casino. 
Automatic Cashback 5% Workflow
A player makes a deposit, but the balance reaches zero for any reason. It is always troublesome, but at the same time encourages to play further, motivates to win back even more. With an Automatic CashBack 5%, RajBet player gets back 5%  of the total loss amount within 1 minute after balance reaches 50 INR or less.
Minimum deposit to activate 5% cashback is 50 INR. To be able to activate 5% cashback player should not have any active bonus. 
The Automatic cashback 5% does not have any wager. The cashback amount is credited directly to the Client Real Balance Account.
A cashback bonus is a fantastic chance to recover lost money. RajBet online casino compensates a loss percentage offering players an excellent deal to continue playing. 
Automatic Cashback 5% from RajBet is a bargain. Get more chances to win real money. Enjoy your favorite games with us and earn impressive winnings. 
RajBet makes it simple. We reward loyal players!
Your RajBet team!